We're always hearing from our customers how we never get to meet; we do so much of our business over the phone and online and rarely get to put a face to an email signature!  In an attempt to change all that, each month we'll be introducing you to our team via this blog and our 'Meet one of the team' feature.   As November draws to a chilly close, we're proud to introduce our fabulous graduate 'new girl', Louise, who joined our admin team earlier this month.  We're delighted to have her on board and are wowed with her speed and efficiency in learning the ropes.  Over the coming weeks, Louise is going to share with you all her newly acquired carrier bag and industry knowledge…. watch this space! In the meantime here's what she has to say.
Name: Louise Wood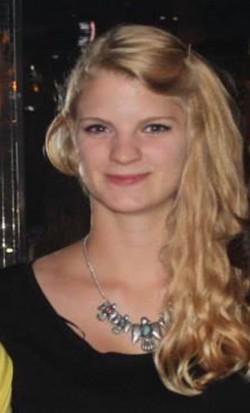 Nickname: Lou
Funny habit: Putting my roast potatoes on the edge of the plate to stop them getting
soggy in the gravy. They must be crispy!
Unique skill: Scuba diver
Guilty Crush: Bradley Cooper
Favourite holiday destination: Malaysia
Favourite movie: Pirates of the Caribbean
Favourite Tipple: White wine
Your biggest waste of time: Washing up
Your Phone Background: My parents sausage dogs
What you'd like to be when you grow up: Beach bum
What you'd like for Christmas: Lots of yummy food and a bottle of champagne
Role in making your bags: Primary processing of the orders as soon as they come through the door, answering queries by email and over the phone
This post was written by Burgass Carrier Bags
Categorised in: News